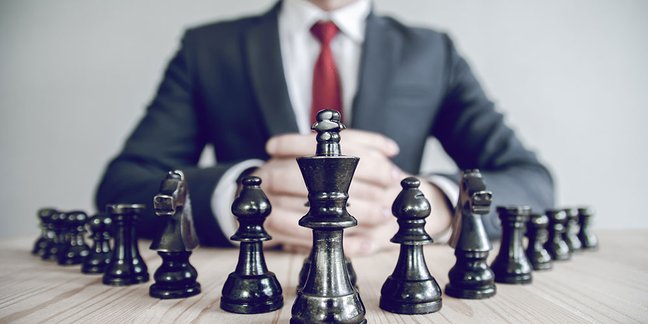 backtesting is an important thing for any trader who relies on indicators or different algorithms in and CFD trading. backtesting software is a tool that many traders rely upon. Before we delve deeper into the backtesting matter, let's remind ourselves of the history.
Main article sections:
Brief history of backtesting software
During the 1980s, backtesting was a bit straightforward. It was the time of paper trading, and they would usually write big notes of their trading results in a note or a log. However, most of the backtesting was done by applying fundamental concepts and few market patterns.
During 1990s traders managed to display their logs and results on a computer monitor. That's was a huge leap compared to 1980s as it was a breakthrough process. That was the time when testing became easier due to back tester.
Backtesting a system or indicator
A great starting place to begin backtesting is by downloading MTrading MT4 and MTrading MT4 Supreme Edition. There are two core methods for backtesting.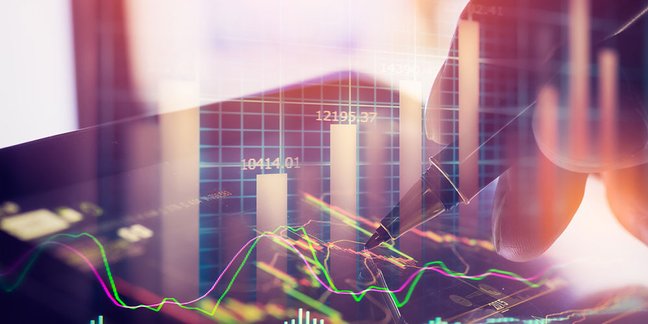 Symbol information indicator
Firstly, the Symbol Information indicator on MTrading MT4 and MTrading MT4 Supreme Edition provides a fast and detailed summary of the market for any given instrument. With the symbol indicator backtesting tools on MT4 is much easier.
This feature enables you to form an opinion providing you with the change, range, and indicators on every timeframe. Using this analysis in conjunction with a detailed database and you are on the road to success.
MT4 and MT4 SE backtest
backtesting software works best if you have a database of prices. Furthermore, having a full history of economic data events could also be built in. Such data is widely offered by many vendors. Typically, it will have the daily low, high, open and closing prices, along with various data for additional backtesting.
MTrading trading simulator, lets you enter the market and pending orders, set trailing stops, define the stop loss and target profit for orders once clicking on the price chart. You can also save multiple order definitions in the form of templates; while also being able to close all open orders quickly. Also, there are many more features that are not available as standard in MetaTrader 4.
Using our strategy tester, we suggest using historical data for testing manual trading strategies. This is how you do it on our trading and backtesting software.
backtesting on MT4
You can open the strategy tester when clicking on the icon or the shortcut pressing Ctrl+R. By selecting the expert advisor MTrading - Trading Simulator.ex4, then you select your trading instrument and the time frame. If you are not sure on the testing model specifically, then select the Open Prices mode. We suggest selecting other settings if you have such experience. Then select your preferred time window, but make sure certain historical data also exists, and enable the visual mode. For the simulation to be more realistic about your goals and situation, select an initial account balance in the EA options to replicate your live account. This can be done by clicking the Expert Properties in the MT4 simulator window and clicking on the Testing tab.

The simulation software gives you the possibility to use the visual mode and speed up the process of backtesting. You need to move the slider to the left or right in regards to the backtesting speed you want to achieve. You can see how it looks in the example below. You can also optimise the EA automatically by clicking the "Optimization" button. If you click on "Modify Expert" you will be able to select different input parameters for testing.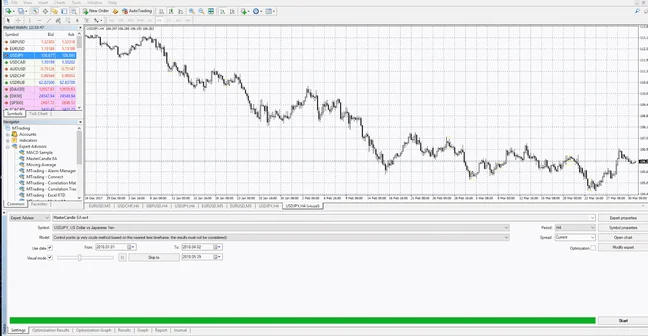 With MTrading Backtesting software you should be able to test both individual strategies and indicators.
MTrading MetaTrader 4 is a popular tool for backtesting strategies because of its default in-built Strategy Tester feature. But keep in mind that while using the right software can indeed be helpful to you in trading, no strategy or indicator will work unless your broker is reliable. Start trading with MTrading and reap the benefits of new software technologies.
Stay tuned! Follow the updates in our Education section.
This material does not contain and should not be construed as containing investment advice, investment recommendations, an offer of or solicitation for any transactions in financial instruments. Before making any investment decisions, you should seek advice from independent financial advisors to ensure you understand the risks.